We can rent you a trailer from 1 day to long term.

We specialise in renting the highest quality catering trailers that can provide you with anything from a burger van to a fully mobile commercial kitchen.

The base specification of our rental trailers is available on the specification page. We can however provide different size trailers and different equipment inside for longer term rentals.

We have a fleet of 12ft, 16ft, 19ft & 23ft catering trailers.

We have a range of retro trailers, which are airstream style polished aluminium catering trailers available for hire.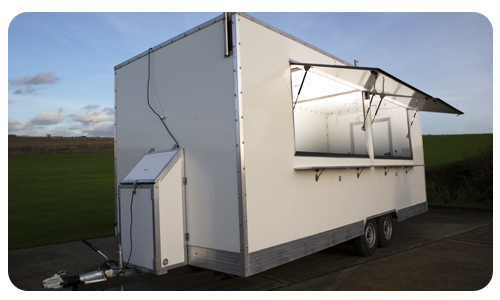 We can provide
❯ Fast food trailers to full commercial kitchens
❯ Production and preparation facilities
❯ Refrigeration
❯ Dry storage
❯ Warewashing units
❯ Dining or canteen space